Menu
Inspired by our Italian origins and the tradition of doing simple things wonderfully, our menu is filled with fresh, locally sourced ingredients prepared using authentic techniques.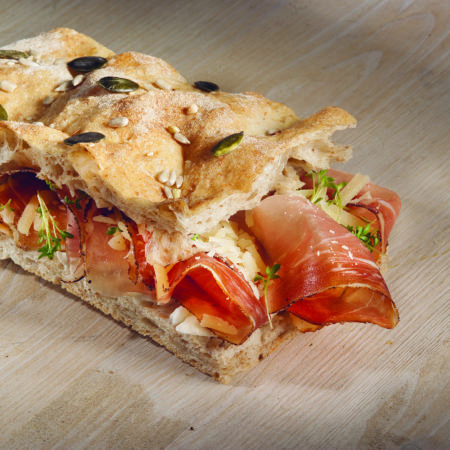 AN EXPERIENCE LIKE NO OTHER
From an early breakfast to a late dinner and everything in between, our menu will have something to tempt you that fits into your daily life. If you've got time in your day, enjoy a relaxed meal in our restaurant. Enjoy a slice of our authentic square pizza, or choose from our selection of sandwiches, salad and soup.
If you need to grab your food and go, our fast, flexible menu choices mean you can enjoy fresh, high quality food to take away. Whether you are meeting friends on a night out, looking for a family pit stop or you just need a breather in the middle of your shopping, you'll find the perfect experience for everyone at PIZZASQR.